How can the Jollity team possibly get any stronger, you ask? By adding someone with the skills, caliber, and attitude of Karri Cole, of course!
So, we did just that!

*Ahem, official announcement voice, engage!*

Ladies and gentlemen, Jollity is elated to officially welcome the mountain-climbing, beat-dropping, design-savvy, web-hosting-aficionado, and ball of positive energy, Karri Cole, to the Jollity team.
Karri's Background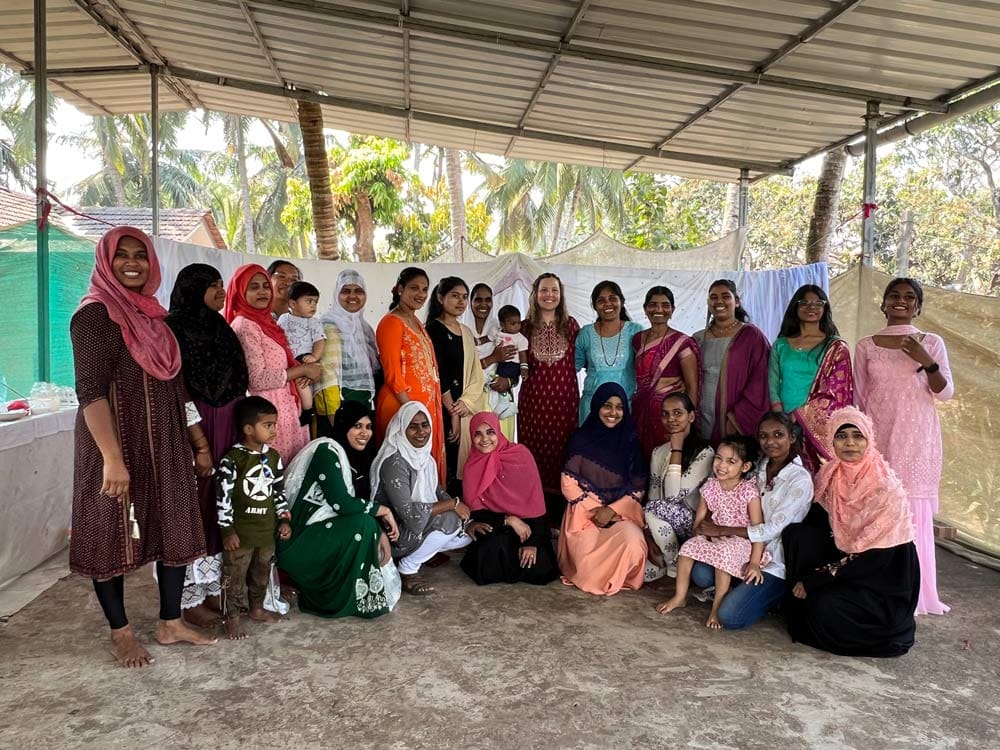 Karri brings a wealth of worldly work experience to our team. She's done the agency thing while based in Miami. She's done the one-woman-band freelance thing while traipsing around India and Nepal. Now, she joins Jollity for that happy in-between from her current home base in Virginia.

With a background in web and graphic design, Karri has worked with a wide variety of clients, in an even wider variety of roles. From hosting and marketing to brand strategy and web design, Karri's capable of taking on a broad range of tasks for clients, and that's exactly what she loves about it.

"Working on a brand's web presence is all about adapting to change," she says. With print, you design the thing, print it, and it's finished. But websites are living, breathing things that need to adapt to grow.

"This presents fun challenges for us on the development side. It's not an online brochure for your brand anymore — websites are about welcoming your customers in, educating them, converting them, and retaining them. It's not something you look at once and throw in the trash — you keep coming back for more and to see what's new."
Karri's Role With Jollity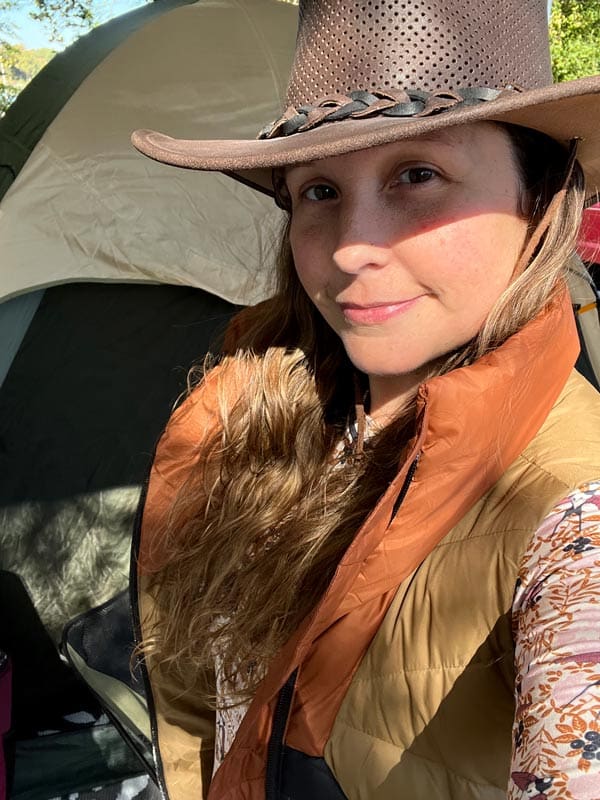 Karri joins Jollity's web hosting and support team as a project manager, meaning she'll be doing a little bit of everything for us and our clients.

She is excited to join forces with the Jollity team as a project manager to make it all happen. Need a quick edit to your website? She's on it. Adding a new page to your existing site? All over it. Creating a brand-spanking-new website from scratch? Oh yeah, she can do that too. From building websites to growing brands, Karri is like a Swiss army knife of web development, and your company will be in good hands if your project crosses her desk.

"I understand the process of creating a website from start to finish," she says. "No two days are the same — that's the life of a troubleshooter. I love finding ways to support our clients and find tailor-made solutions. We're here to build partnerships and align on a growth mindset. With Jollity, your success is our success — everyone says that, but we really mean it! I'm here to build connections, friendships, and lasting partnerships with clients to help build the brand of your dreams."
Karri's Life Outside of Work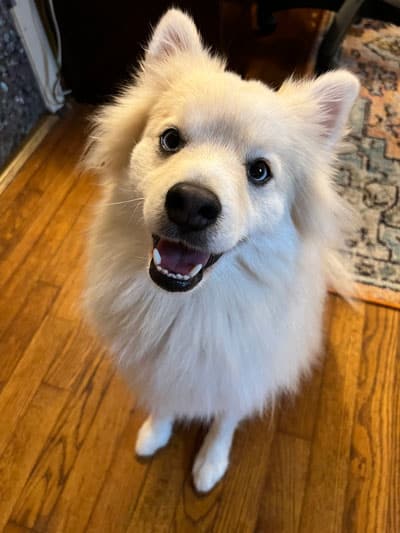 Karri's an outdoorswoman who loves sneaking two hours inland to the Appalachian foothills for a weekend of camping and hiking in the woods. She even lugs her husband, Matthew, and pomsky, Rex, along for the fun!
She also DJs and practices yoga in her spare time, a match that led her to create a passion project with her husband: a nonprofit based in Nepal and India.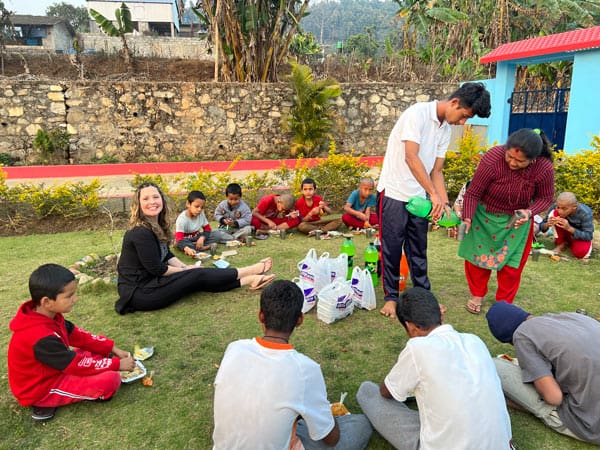 In Nepal, the duo runs an organization that helps rescued street children with housing and education programs. In India, they focus on empowering women through a tailoring program, which helps them find employment upon completion of the program (graduates receive sewing machines). Each upholds the motto of "poverty eradication through education."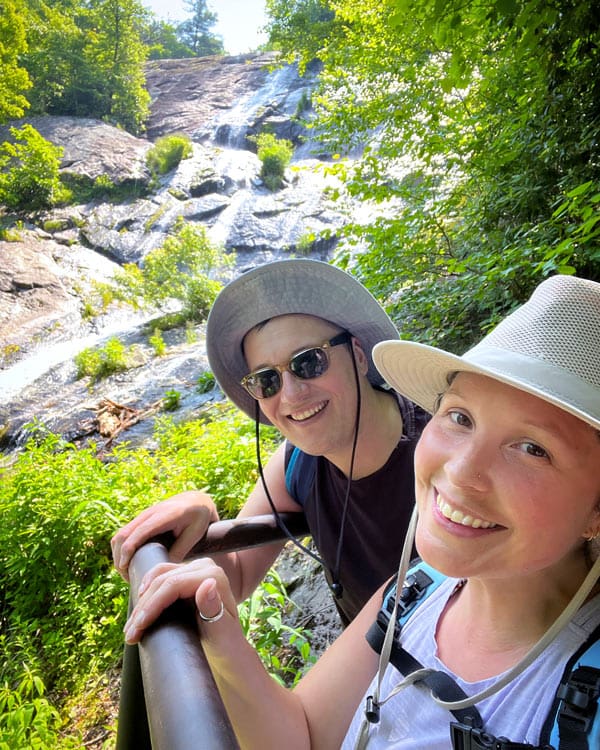 Karri believes that small wins are the most important ones. If you can focus on those and keep the momentum going, the big-picture goals will come into view.
"With Jollity, we're building websites and brands, but it's bigger," she says. "We're helping livelihoods and changing the lives of the people who own these businesses, just like our nonprofit changes the lives of these women and children. We get the word out on what these brands do in a beautiful way."

Feel that passion? We love this woman! And well said, Karri! That's what we do!
Welcome to the Jollity team, we're so happy you're here.